2021 RAM 2500 6.7L S&B Intake Test & Installation Review – Proven Value and Added Performance : Automotive Addicts
Recently, we decided to install an S&B intake to our test truck, a 2021 RAM 2500 6.7L Cummins. S&B Filters has been a long-time reputable company that sells outstanding products focused on reducing airflow restrictions while still protecting your engine. Their customer service is outstanding and they have a warranty worth bragging about. A Million Mile Limited Warranty!
Thanks to our good friends at www.americantrucks.com, we received our S&B intake without delay! Upon arrival, we were happy to see the packaging was nice and professional. This is not a package that will be easily stolen from your front porch due to its size. Unboxing the intake, we found all parts accounted for. Once unboxed we couldn't wait any longer to get it the intake installed.
Installation
If you are used to installing intakes and filters, installation is straightforward. If you are looking for additional resources to assist in your installation, S&B Filters offers step-by-step written instructions and video to walk you through your installation. How great is that?!?!
One of the first things we noticed was how large the filter is. This filter is easily one of the largest filters we have installed. For our review, we chose to install the dry filter. S&B Filters also offers an oiled version if you so choose. Want to know more about the differences in filter media?? Head to their website, sbfilters.com to learn more!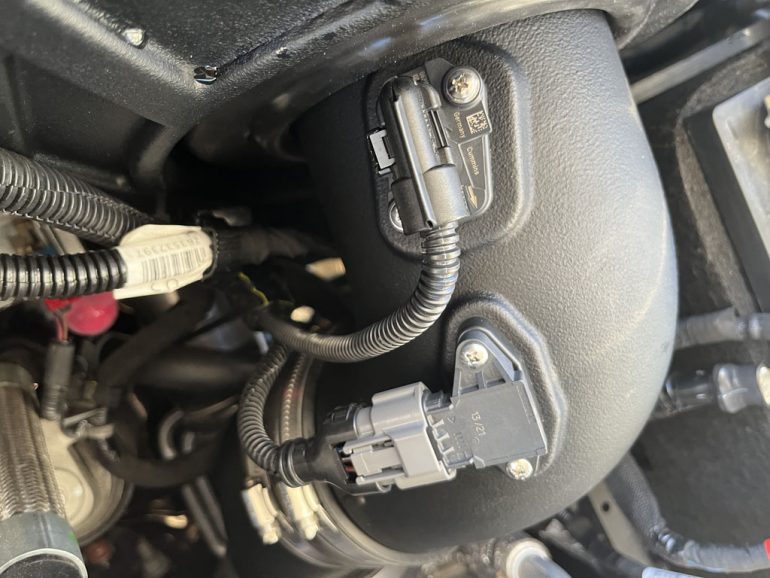 You will notice the quality of the intake tube, the hardware, and the filter itself. Rubber seals, silicone components, etc. Once we had the OEM intake tube and filter removed we had enough space to begin installing our new S&B intake. We found that placing the intake tube, already fitted to the heat shield and filter, allowed us to easily slip the entire intake assembly into the newly opened space left by the stock airbox and allowed us to connect directly to the turbo housing.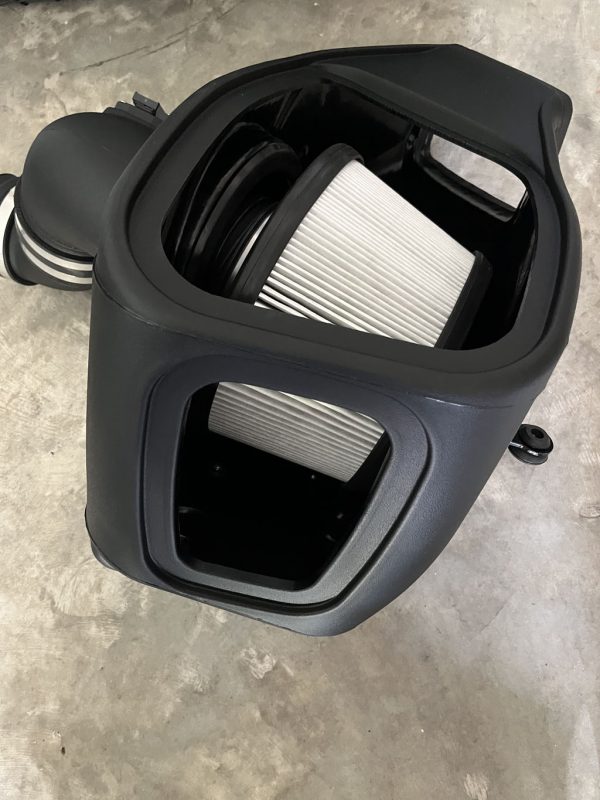 For the purpose of our review, we chose to install the side-mounted cover to the heat shield, but you can leave this cover off of the heat shield if you choose. Many have reported increased turbo whistle along with an increase in the exhaust brake volume. Once everything was installed and all clamps tightened, we were able to proceed with installing the new snap-in lid design. This is a really neat feature as it required no screws to install. We were also able to fit the S&B filter box to the intake stock scoop attachment with no issue. It was very clear upon installation that this was a much better fit than the factory as there was a rubber seal provided to ensure minimal airflow loss between the two connections.
S&B also included additional installation instructions regarding the front sensor placement. You will notice that the front sensor is very close to the heat shield once installed. S&B took note of this and provided additional instructions on how to remove the stock wiring loom cover and reverse it to gain additional clearance between the sensor and the heat shield.
Testing and Performance
After the install, it was time to start the truck and hear and feel the difference! Right away we noticed an increase in the exhaust note and could hear that whistle we diesel owners have grown so fond of coming from the turbo. City and highway driving unloaded showed a nice improvement in throttle response. We saw a slight improvement in our overall city and highway mpg numbers. Most noticeable was when we decided to put an 11K pound trailer behind the truck and tow 400 miles round trip!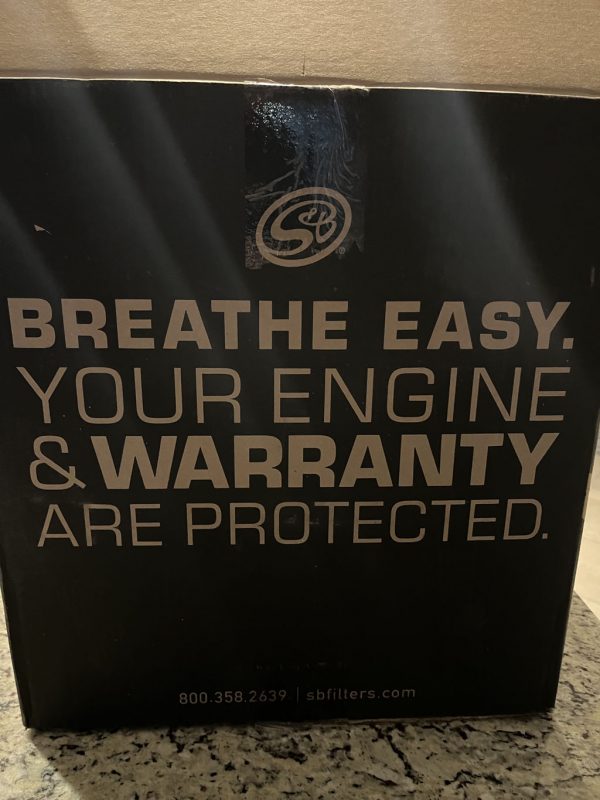 The low-end torque of the truck getting the trailer to speed felt improved. The exhaust brake showed no sign of losing its aggressiveness as it roared through the engine bay. Towing at a steady 65 mph we netted 10 mpg with the trailer in tow and the truck fully occupied, slightly better than the 9 mpg we saw prior to installation. S&B does not post HP and fuel gain numbers and rightfully so. They focus on their high standard testing for airflow, efficiency, and capacity. It is evident they know what they are doing!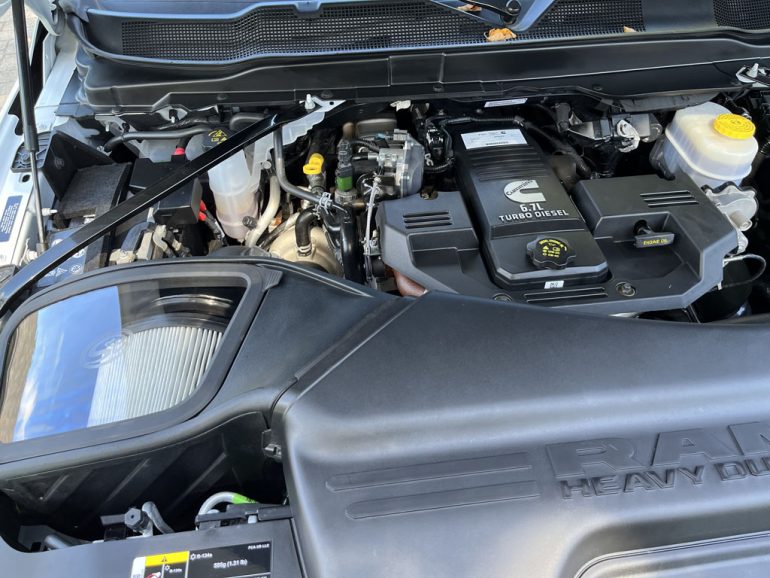 Overall, we are very impressed by S&B Filters! The design, the quality of the product, and the fit and finish are all stellar. The best part, they stand behind their product! Do yourself a favor and visit our friends at www.amercantrucks.com to order yourself a new S&B intake! They offer a variety of fitments for most makes and models. We know you will be as impressed as we are!
Be sure to visit AmericanTrucks.com for your filter needs and other american truck aftermarket parts & accessories.