Ferrari Purosangue Is The Company's First SUV
It had to happen. Aston Martin, Porsche, Rolls Royce, Bentley and Lamborghini have all done it. Each of the brands has produced an SUV to meet the whims of the buying public. Now comes the turn of a famous Italian marque. Say hello to the Ferrari Purosangue, the company's first-ever SUV.
Follow Double Apex on Facebook and Instagram, where we share more car content.
"Now, in the culmination of 75 years of leading-edge research, Ferrari has created a car that is unique on the world stage: not only do performance, driving pleasure and comfort coexist in perfect harmony, but it is also a peerless encapsulation of the Prancing Horse's iconic DNA. This is the reason why the name Purosangue, Italian for 'thoroughbred', was chosen."
---
Buy now and take advantage of free delivery in South Africa on orders over R349.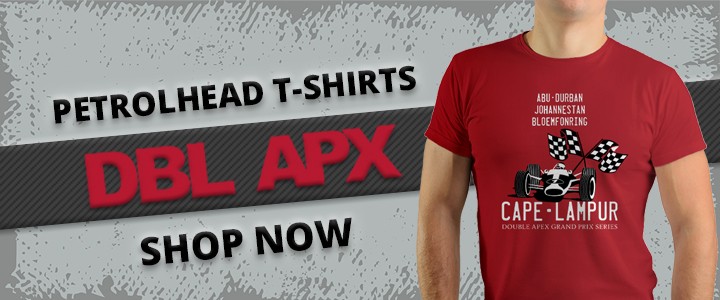 ---
Concept Car Appearance
We don't know about you, but we feel the Ferrari Purosangue has the appearance of a concept car. It boasts the kind of styling cues that one does not usually expect to make to production… except they have.

Included among these are 22-inch front and 23-inch rear alloys. There is also a very shallow greenhouse, which gives the lower part of the car a chunky, somewhat muscular appearance. Finally, there are 'clamshell' style doors, where the rear pair are hinged towards the back-side of the car.  
All-new
The Ferrari Purosangue is an all-new prospect. Ferrari's first-ever family car is also based on an all-new platform. The underpinnings make use of lightweight materials to keep overall mass as low as possible.
Attached to the new platform is an all-wheel-drive set-up with an emphasis on cornering performance. Ferrari is claiming a world first with its Multimatic active suspension system. The system used and electric motor working in conjunction with a high-precision spool valve hydraulic damper into one fully integrated system. The four 48-volt actuators do away with traditional anti-roll bars.
"This very effectively controls body roll in corners as well as the tyre contact patch over high-frequency bumps to deliver the same performance and handling response as in one of the marque's sports cars," Ferrari says.
V12 Power
A naturally aspirated V12 provides power for the high-riding machine. The 6,5-litre engine produces 533 kW and 716 N.m of torque. The engine is mated to an eight-speed dual-clutch transaxle that that drives all four wheels. Ferrari says that its four-seater can sprint from 0-100 km/h in just 3,3 seconds and to 200 in 10,6. The top speed is quoted as 310km/h.