Ford May Be Planning Electric Ranger, Maverick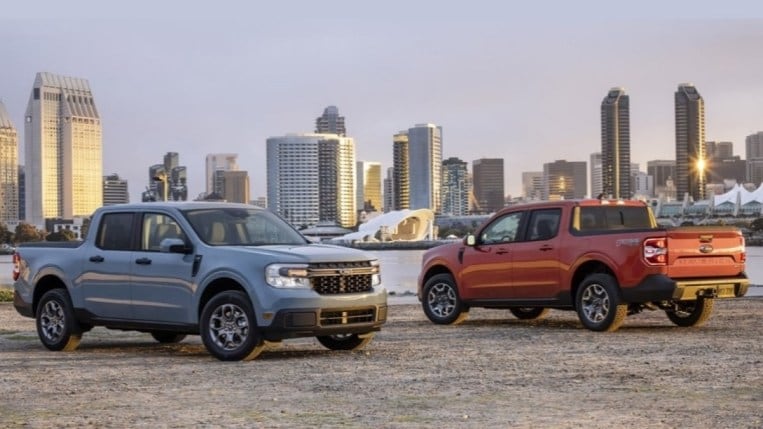 Ford has a clear lead over its usual rivals in the electric truck race. It may be attempting to get a second electric pickup on dealership lots before some rivals build their very first.
The Michigan-based automaker was the second company to release an electric pickup. Its 2022 F-150 Lightning electric truck reached its first customer in May, just a few months after California startup Rivian delivered its first R1T pickup.
But that places Ford well ahead of traditional Detroit rivals. GM plans to release its Silverado EV as a 2024 truck. Ram has an electric pickup concept set to debut this fall but says it won't reach production before the 2024 model year.
Tesla's latest announcement says its Cybertruck will come in 2023. But the company has moved that date several times.
The Lightning, meanwhile, could appear next to you at a stoplight today.
For its next electric truck, Ford will likely build a smaller one.
The company has applied for trademark protection for the phrases "Ranger Lightning" and "Maverick Lightning."
Ford CEO Jim Farley teased the idea of a second electric pickup in April. At the time, he said, "We're already pushing dirt down in Blue Oval City in Tennessee for another electric pickup truck that's different" than the F-150 Lightning.
Ford's latest filings with the U.S. Patent and Trademark Office make it seem likely that he was referring to a smaller truck. We'll bring more details as Ford reveals them.