How to Get a Car Title Replacement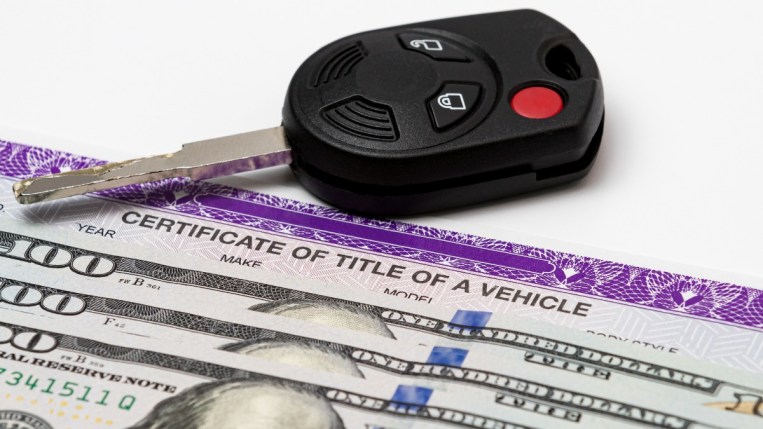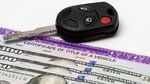 There are numerous reasons you might need a new or updated car title. The most obvious and common is that you've misplaced it. Depending on how vigilant you are about storing paperwork like Social Security cards, birth certificates, the deed to your home, and so on, you may not be able to locate your car title.
However, there are other reasons, like your car title could get destroyed in a house fire, stolen with other papers in a burglary, rendered illegible by a flood, or the tried-and-true your dog ate it. In any case, it's missing.
If you find yourself without a title, you should remedy that sooner rather than later. You won't need it until you want to sell, trade-in, or dispose of your car. However, you may also need it to re-register your vehicle if you relocate to another state. When these situations arise, you don't want to be scrambling around at the last minute trying to secure a replacement title. Most states require time and, in some cases, two to six weeks to mail the new title.
Here we will provide a broad outline of how to secure a replacement title and what background documents you may need to complete the process.
One thing to keep in mind, though — individual states control the domain of titling vehicles, each making its own requirements for title replacement. Some states even require an updated title if you change your name.
What Is a Car Title?
A car title provides proof of ownership of the vehicle. It's a legal document issued by a state identifying a specific car and its owner. When a vehicle changes hands, the owner's identity will change, but the car's identity will always remain the same. For example, the title includes a car's vehicle identification number (VIN), year, make, model, and color.
You would only have the original title if you owned the vehicle outright. In other words, you wouldn't have the original title if you finance a car with an outstanding balance and payments. You won't get the original until you pay the vehicle in full. If you finance the car and have a title, it's a copy showing the finance company as the lienholder.
Likewise, if you lease, the car isn't yours and won't be unless you purchase the vehicle at the end of the lease. Leasing is like a long-term rental. The lessor retains ownership and the title.
What Do You Need to Replace a Car Title?
Each state has its requirements and procedures for replacing a car title. Check with your state to determine the specific paperwork it requires. As a rule of thumb, though, expect to produce:
VIN: This is the car's vehicle identification number. You can find it etched on a plate attached to the far-left driver's side of the dashboard where it meets the windshield. It is often also on a plate or sticker on the driver-side door jamb.
Year, Make, and Model: The year is the car's model year, the make is the manufacturer, and the model is the car's nameplate. For instance, a 2019 Chevrolet Malibu is the year, make, and model.
License Plate: You will need to supply the vehicle's current license plate number and state of issue.
Odometer Reading: In the driver's gauge cluster, the odometer keeps track of the total miles since rolling off the assembly line.
Proof of Ownership: You'll likely need to prove you own the vehicle. You might need a notarized bill of sale or the vehicle's registration form for proof of ownership.
Lienholder: If there is one, it's the entity financing the vehicle. You'll need to identify the lienholder and provide its contact information. Some states also require the lienholder to sign a form allowing a copy of the title to be released.
Driver's License: You will need to produce photo identification and, perhaps, a current utility bill addressed to you. Most states will accept a range of photo IDs.
Fees: There will be a fee of some sort for the service. You should determine ahead of time how much it costs and what form of payment (check, credit card, debit card, and so forth) is acceptable.
State Requirements
Since each state requires something different, we researched a few examples. Some states allow online applications, and others don't. The information covers applying for the replacement of a clean title. That is to say, a simple replacement as opposed to more complex issues, such as a change of ownership.
New York
The Empire State allows you to apply online for a replacement title on the DMV site, by mail, or in person. No matter which you choose, you must complete an application for a duplicate title. To complete it, you will need the VIN, license plate number, and personal information. The application fee is $20.
Applying by mail requires you to submit a completed duplicate title application and a photocopy of your New York state driver's license, learner permit, or non-driver identification. They will also accept a U.S. passport or passport card, a military photo ID card, and other legal forms of ID. You must also include a check for the $20 fee.
Going to a DMV office requires you to bring the application, proof of identity, and the $20 fee.
California
This state allows applying for a replacement title by mail or in person at a DMV office. The DMV mails the replacement title to the applicant within 15-30 days.
The process requires a completed replacement application, whether by mail or in person. It includes the VIN, make, model, and year of the vehicle, as well as the license plate information. If appropriate, you will need the name and contact information of the lienholder. You may also need a vehicle verification form that an approved state agent must fill out, such as an employee of the DMV. The state employee will verify the odometer reading, VIN, etc.
Applying by mail requires a photocopy of an approved government-issued ID. For example, you could photocopy a driver's license or non-driver ID. In-person applications require the original photo ID.
Texas
You may apply for a replacement title in the Lone Star State by mail or in person. If by mail, the fee is $2, while applying in person will set you back $5.45. Whichever way you apply, you must complete an application for a "Certified Copy of Title." Texas is fairly liberal in the types of photo IDs it accepts. The list is long and does include the typical driver's license and non-driver ID. As with the other states we detail above, you must supply a photocopy of an approved ID if you apply by mail. If in person, you must present the original ID.
You may only apply in person in 16 cities, including Dallas, Austin, Fort Worth, San Antonio, and 12 others. However, there's a catch: In the cities offering in-person applications, you must apply in person. The only exception is Wichita Falls, Texas, because its DMV address is where all mail applications are received.
Can You Get a Replacement Title Online?
In this world of being able to transact all manner of business online, we might assume this applies to replacing a car title. The simple truth is that in some states, you can, and in others, you can't. Only New York accepts applications for replacement titles online in our three state examples above. Even here, though, New York restricts online applications to New York residents replacing a title on which they are the listed owner.
Check with your state's DMV.
There are several reasons you might need to replace a title for a vehicle that isn't in your name. Securing a replacement title when you aren't the owner of record will vary according to the circumstances and your state. Whatever the reason, you should reach out to your state's DMV to determine the best course of action.
Perhaps a relative died unexpectedly, leaving behind a car for which you can't find the title. Another possibility is you purchased a vehicle from a private owner who transferred the title to you but then it was misplaced. These are two very different circumstances requiring two very different approaches for securing a replacement title. Furthermore, there are probably other possibilities we haven't considered.
There isn't a generalized answer if the title you are attempting to replace wasn't in your name. However, for the two examples above, here are some possibilities.
Death and Inheritance: Whether the deceased prepared a will or not, whatever assets got left behind remain legally part of that person's estate. Someone will act as the estate's executor to meet outstanding financial obligations and distribute any remaining assets. If there is a will, a probate court oversees that process. Once the estate gets settled, the beneficiary can easily apply for a new title. It simply entails taking the old title, the death certificate for the former owner, and proof of the release of assets from the probate court (if applicable).
However, if the title is missing, all is not lost. You will need proof that you are the beneficiary — which the executor or the court can supply — and the death certificate. You must also provide all the usual identifying information for the vehicle, like the VIN, year, make, model, and color. You'll need the odometer reading as well. Although your state may require other documents and a fee, obtaining a title is doable under these circumstances.
Lost Transfer Title: Your first course of action in case a transferred title is lost or destroyed before you file it with the state is to contact the former owner. The easiest thing for you is convincing that person to apply for a replacement title and then sign it over to you. Offer to pay the fee and any other expenses involved. If you can't locate the previous owner or that owner won't cooperate, short of filing a lawsuit, you can apply for a bonded title.
A title branded as bonded is one for which a surety bond is in place. It's a method to establish ownership when the ownership is in question. It involves securing a bond from a bonding company for the vehicle's estimated value. It will cover a claim by an aggrieved party should an ownership dispute arise. The surety bonding company will charge you some percentage of the bond amount. The length of time varies by state, but after, for example, three years, you can apply for a clean title. The bonding company keeps the amount you paid for the bond.
If you find yourself without your car title, the best place to begin the replacement process is by determining your state's requirements for title replacement. From there, you should do the following:
Secure Proof of Ownership. Your car's registration, a bill of sale, and so forth should be sufficient in most states.
Complete the Application. Every state website provides an application of some type to begin the replacement process. It will typically include all the vehicle's identification information, your identifying information, the car's odometer reading, and lienholder information if you are still making payments.
Your ID. Whether you apply online, by mail, or in person, you will need to produce a photo ID. This can be scanned if applying online or a photocopy if applying by mail. Most states will accept several forms of ID like a driver's license, non-driver ID, military ID, and so forth.
Form of Payment. Regardless of how you apply, most states will accept payment in the form of a check or money order.
Submit the Application. Once you submit your request, the timing varies. Read more about that below.
Most, if not all, states mail the replacement title. This can take from two to six weeks from the date of application. Your state may provide an express service for an additional fee. Some states will even turn the new title around in a day if you apply in person. Check with your state's DMV.
Read Related Articles: