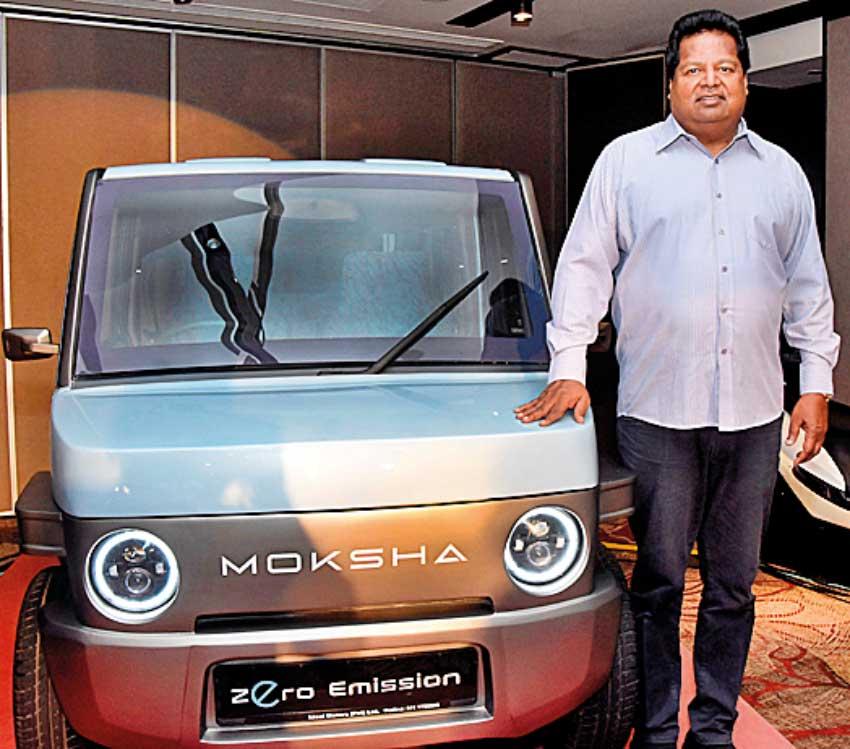 Ideal Motors unveils Sri Lanka's first home-grown mass market electric car – Business News
---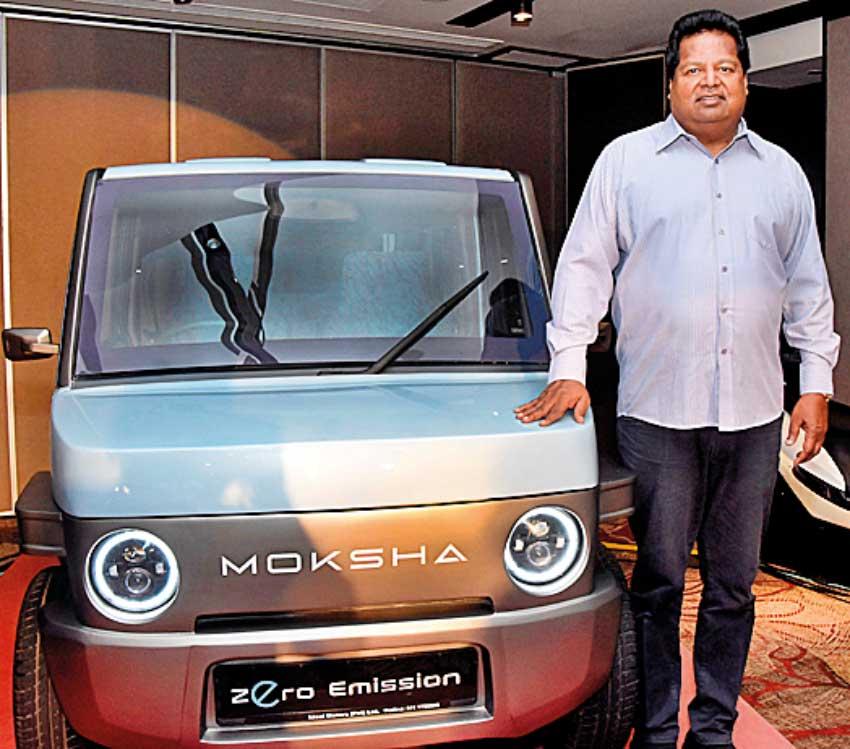 Ideal Motors Chairman Nalin Welgama with the newly unveiled Moksha
Pix by Nimalsri Edirisinghe 
Marking a historic day for Sri Lanka, Ideal Motors yesterday launched the country's first home-grown fully-electric mass market car named 'Moksha,' which will be positioned as an alternative to replace the 5.9 million two and three-wheelers on the Sri Lankan roads.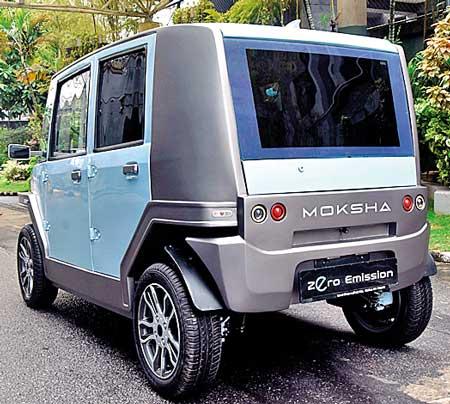 Moksha, which has drawn inspiration from the iconic Mini Moke in terms of design, is expected to provide a sustainable, carbon neutral solution to the mobility issues of Sri Lankans caused by the fuel shortage, as the island nation is currently undergoing a foreign exchange crisis.
Classified as a four-wheeled electric quadricycle, Moksha is fitted with a. 22.46 kWh lithum battery that provides range of up to 200 kilometers on a single charge plugging into a 15-amp domestic charger overnight.
With a weight of just 870 kg, the car's power train provides a speed of 1, 080 rpm.
The interior of the car packs a spacious cabin offering comfortable seating to the driver and 3 passengers. The car is offered in matching 2-tone exterior colours. 
The customer can access information, favourite music, and maps using the 7-inch multimedia touch screen display that comes with Apple CarPlay and Android Auto compatibility. The fully air-conditioned car includes push start and alloy wheels.  Furthermore, Ideal Moksha offers complete peace of mind with a 2-year warranty on the electric motor as a standard benefit to the customer. The warranty available on the battery will be 5 years from the date of purchasing the car. "My dream of manufacturing a homegrown electric car in Sri Lanka realised today, with the unveiling of Ideal Moksha. This entry-level car has the options and sophistication of cars built by the world's best auto majors," Ideal Motors Chairman Nalin Welgama told a ceremony that was held to unveil Moksha at JAIC Hilton yesterday.  "It gives me immense pleasure to declare that my 35 years of experience in the automobile business has contributed to the making of this car on my home soil. I fervently hope that this signals a beginning of a new era in the manufacture of EVs in Sri Lanka," he added.
According to Welgama, Mokasha's local value addition amounts to about 65 percent. He said special attention has been given to the car's battery management system to enhance the efficiency of the batteries and their safety in line with Sri Lanka's tropical climate.  Ideal Motors hopes to keep Moksha affordable with a price tag of Rs.4 million.
The company expects to start commercial production of Moksha by end of this year after road tests and other required approvals. With a new factory being planned to manufacture Moksha, Ideal Motors believes that it would be able to meet the local demand.