KTM X-Bow GT-XR Debuts As Apex Road Racer
Earlier this year we reported that KTM was readying a road-going version of its GT2 racer. You can read our original article at this link. This week the KTM X-Bow GT-XR made its international debut. 
Follow Double Apex on Facebook and Instagram, where we share more car content.
---
Buy now and take advantage of free delivery in South Africa on orders over R349.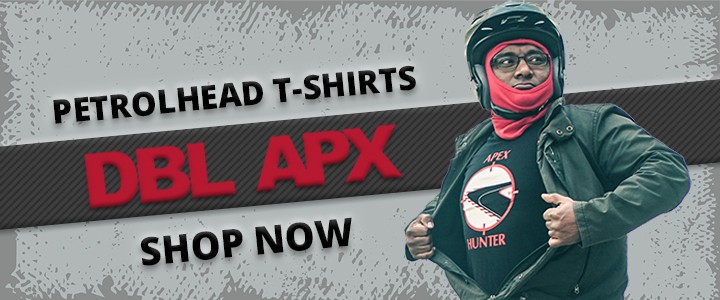 ---
Apex Road Racer
The KTM X-Bow GT-XR is one of those rare cars that was developed first for racing and now is available in road-going trim. Under that insect-like exterior design is a racecar-like carbon-fibre monocoque. To keep mass down, doors have been replaced by a jet fighter-like canopy. All up the new model tips the scales at 1 250 kg. That makes it a few hundred kilos lighter than the Porsche GT3 RS.
To deliver lap times KTM's engineers have paid a great deal of attention to downforce levels. The KTM X-Bow GT-XR has visible aerodynamic elements such as the rear wing, rear diffuser, and front splitter. There are also less obvious parts such as the ground effect floor.
Road Legal
The KTM X-Bow GT-XR was developed as a track-focussed tool that can also be driven on the road. To help practicality the car has a 96-litre fuel tank, electrically-assisted steering, and the option of a 90 mm hydraulic lift system.
Check out the Dallara EXP, at this link, which is probably the new KTM's closest rival.
The driver can slide easily into their seat thanks to a removable carbon-fibre steering wheel. The centre of the wheel has a digital display. The car has mod-cons such as a Bluetooth audio system, LED lighting and air conditioning. Oh, and it has a 160-litre boot behind the cabin (as you can see in the video above).
Audi Power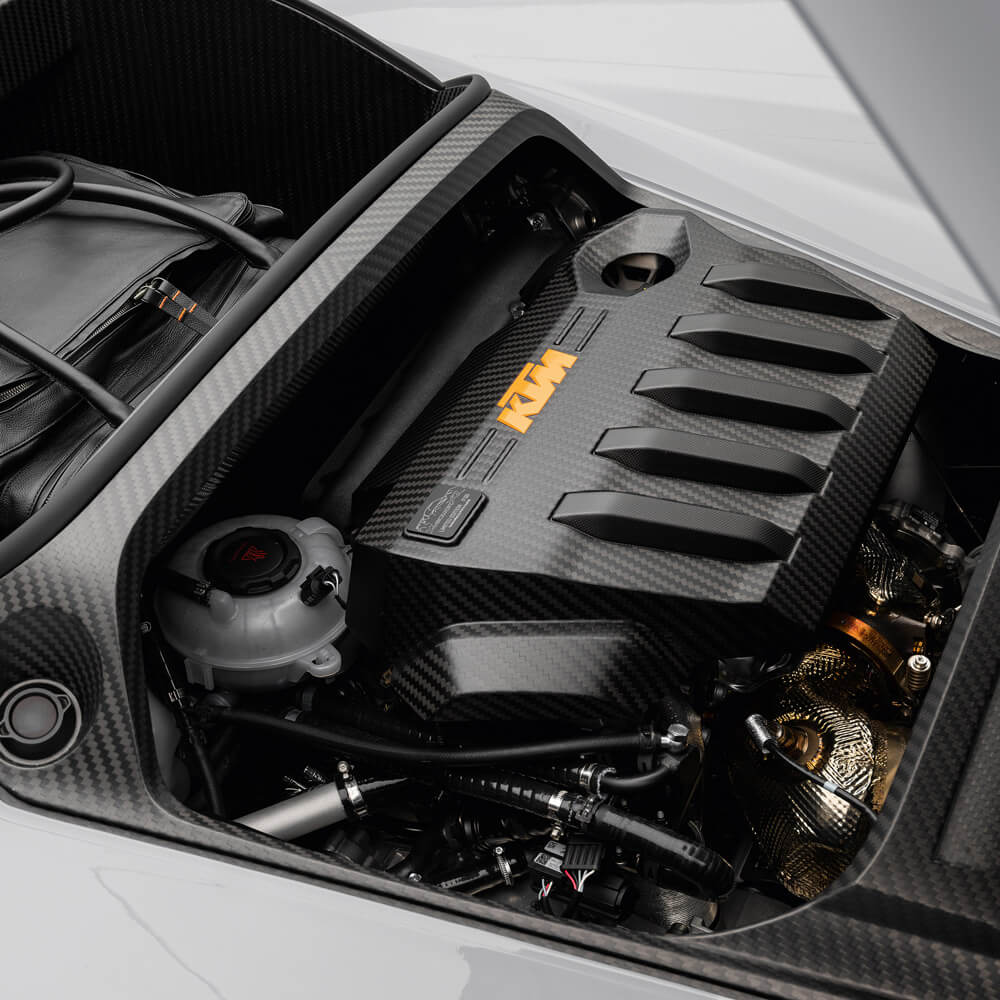 KTM has a long-standing arrangement with the VW Group to source powertrains. An Audi-derived 2,5-litre turbocharged five-cylinder powers the KTM X-Bow GT-XR. KTM says the engine produces 368 kW of power and 581 N.m of torque. A seven-speed dual-clutch transmission sends its power through a limited-slip differential before hitting the rear wheels. Quoted performance figures are a 0-100 km/h time of 3,4 seconds and top speed of 280 km/h.
Check out a beautiful Audi S2 by clicking here.