Mercedes S350 (W220) | Shed of the Week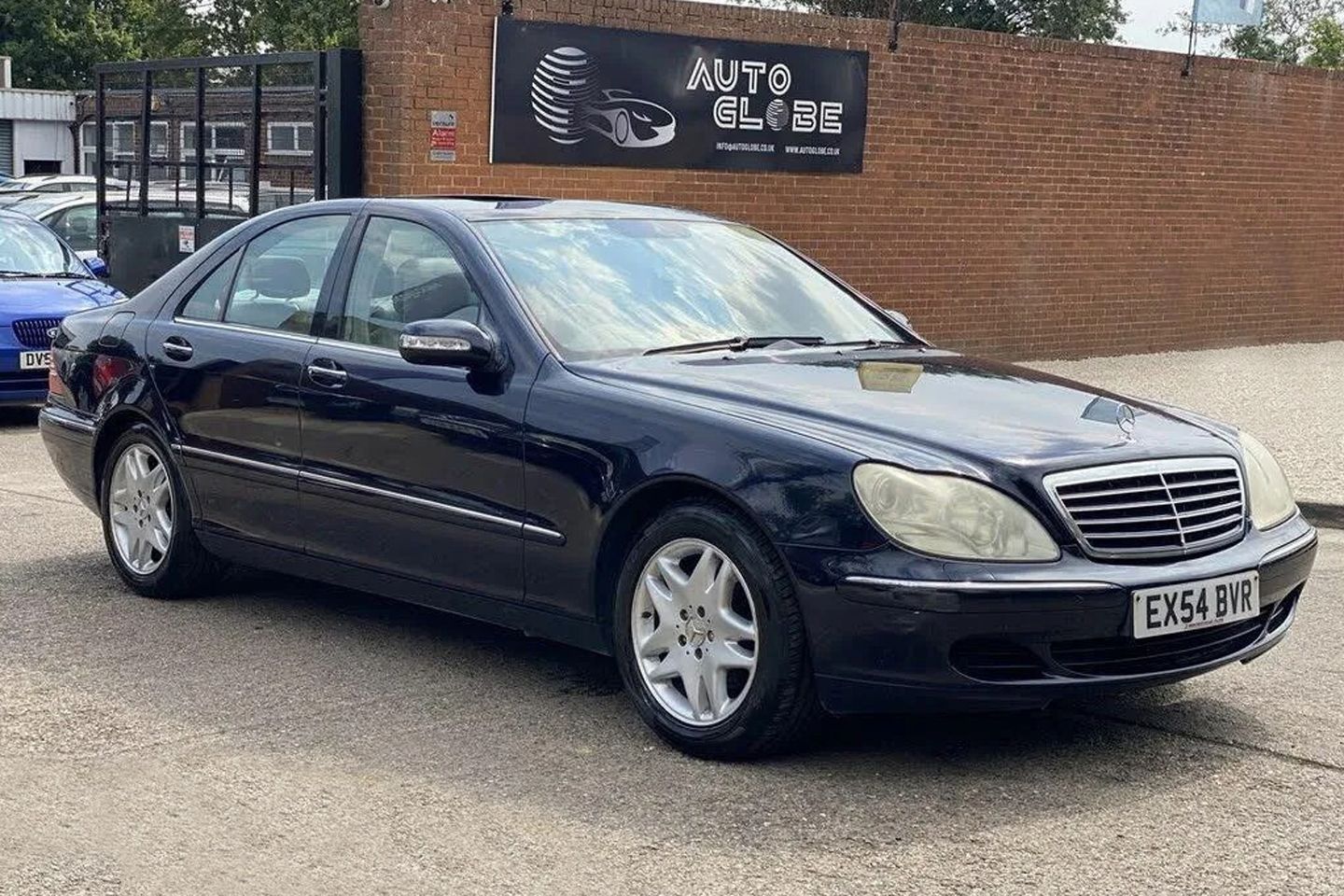 When indulging in some light roulette at your local casino, would you ever bet on double zero? If the answer is 'why not?', please step this way sir or madam and let Shed tell you a story about this deceptively lovely but potentially wallet-emptying Mercedes S350.
The good people at Mercedes (including the legendary Bruno Sacco) who were involved in the design and build of these W220s must cry in their beer steins every time they see one of their creations up for sale at the piffling amounts they go for in the UK. The thing about W220s though is, who wants their reputation for financial meltdown? There are plenty of us who talk about how great it would be to own one, and who would point to this car's £1,490 price tag as a ridiculous bargain for such a vast amount of motor (new ones start at £84k), but how monstrous would your cash pile need to be to keep it going? 
Nobody knows the answer to that one. Those who do have the financial wherewithal not only to buy a W220 but also to laugh gaily when the bills being to pile up on the doormat wouldn't be dabbling in the sub-£1,500 end of the market in the first place. They'd be looking at much pricier examples in the hope that previous owners will have attended to some or hopefully all of the riskier elements.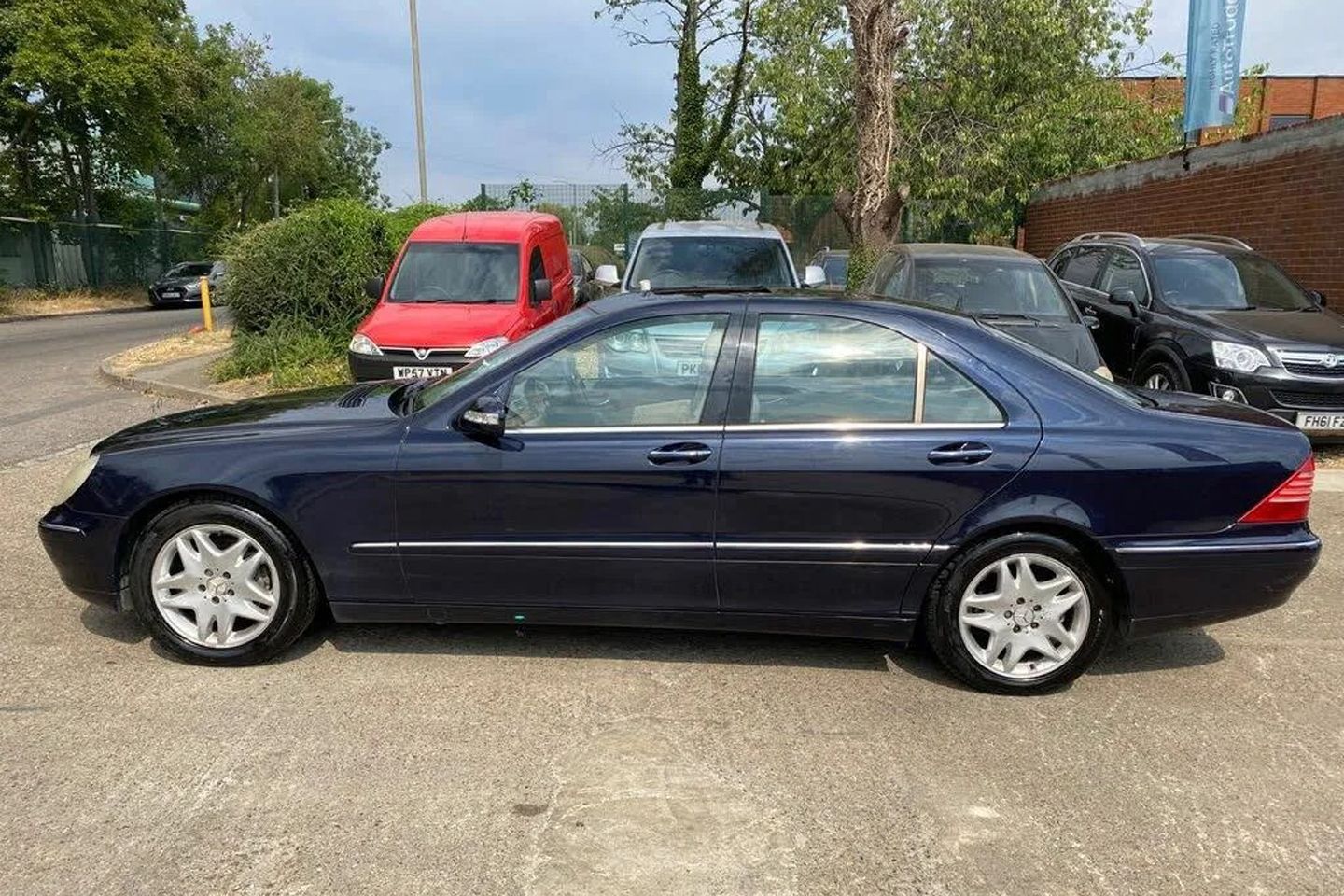 They'll not find many really expensive W220s in the UK, but they do exist. At the time of going to press Shed found a Japanese import 12,000-mile S500 at £9,999 and a few middling-mileage S320 diesels at £4k-£5k, but more often than not they're in the sub-£2,500 swamp zone because most potential buyers are frightened to death by the ownership prospect.
Is the W220's murky reputation for bleeding their owners dry actually deserved, though? Through the warped prism of SOTW let's look at the other W220s that have come up here. In March 2018 a 2003 diesel S320 caught Shed's eye. That one bit the dust in February 2019 when its MOT test expired. That was odd as it had passed the previous one with no advisories. 
More recently, Shed dug up a 2005 S320 diesel in June last year followed by a 2001 S320 petrol in September. The petrol one scraped through its most recent MOT test in December '21 at 180,000 miles with thin front brake discs and tyres, a non-excessive oil leak and blue smoke coming from its exhaust, but the 143,000-mile diesel romped out of the test centre in March this year with nothing more serious than a cracked front numberplate to lift the tester's eyebrow.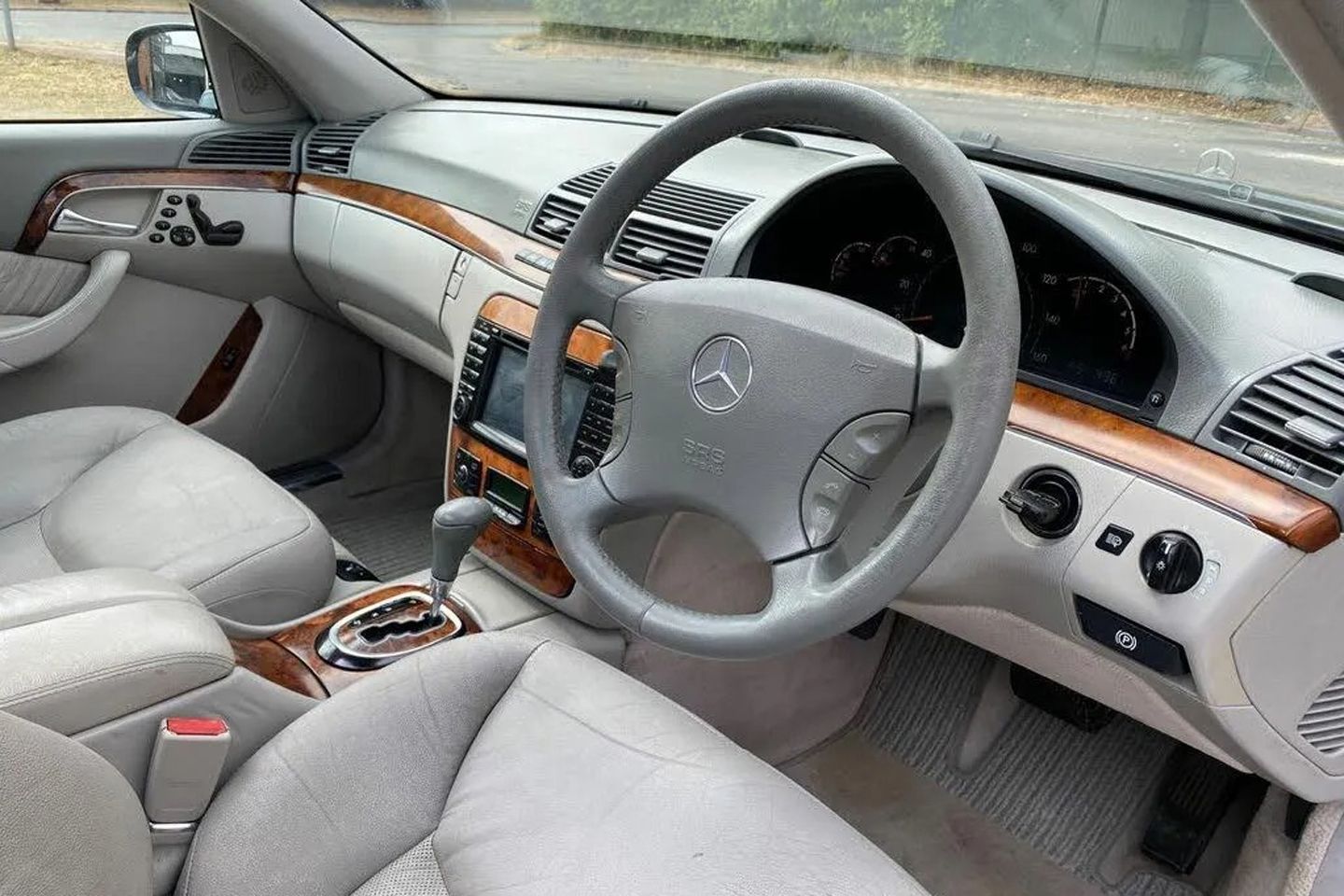 Brakes, tyres, suspension and running gear were all mentioned on all three cars' MOT reports. The squeaky clean tests on this week's S350 prior to October 2012 (by which point it had done 117,000 miles) suggest a well-maintained car. After that, consumables like brake discs, brake pipes and tyres have been putting more pressure on the tester's printer cartridge. An oil leak was noticed in 2013 and immediately rectified as it hasn't appeared since. Wonky headlamp aims have also featured oft upon the rialto. The dreaded 'product' is gathering on the light lenses now but you can easily imagine how smart this blue S might look once they've been treated.
Of course, an S-Class's ability to keep going isn't just down to its ability to meet legal safety requirements. There are many other ways in which it can bring you down to earth with a bump, quite literally if the car has Airmatic air suspension, which leaks. We aren't given a dash pic showing the hopeful Airmatic Vehicle Rising! message, but our shed doesn't look especially low to the ground, as some folk like to say. Still, marque experts will doubtless let us know on the forum if it is. Soft-close doors fail through electrical faults or problems with the air pump. Windows play up.
Preventing electricity from escaping from a W220 can be an exercise in sleuthing on a very different level of difficulty to working out that it was Professor Plum in the Library with the Lead Pipe. Battery drainage could be from the alarm system, earth straps, seat adjustment and Comand systems, dampness mungeing up the under-carpet wiring or myriad other possibilities. Investment in a trickle charger would be a wise decision.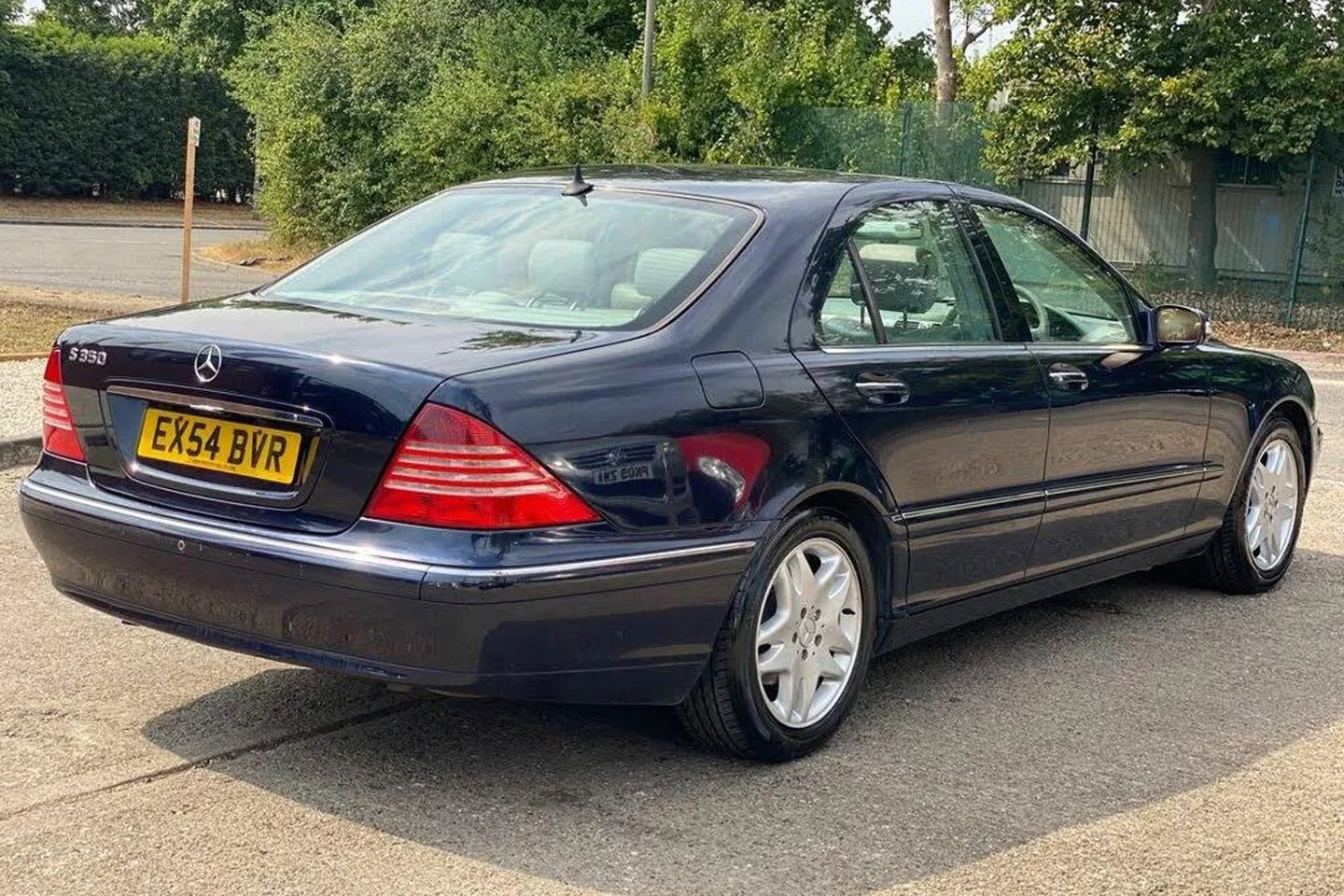 On the positive side, this is a post-2002 facelift car, which is good. The gearbox is usually pretty solid on these and so is the S350's 3.7 petrol V6, which can deliver 27mpg in mixed usage although this will drop to 18mpg in town. The diesels are great when they're properly maintained but high-milers can be downed by EGR or turbo failure so don't dismiss the petrols. 
That looks like a scratch on the door and there are scrapes on the body corners, suggesting at least one veteran owner, but Shed can't see any rust on either the car or the MOT history. It looks like the front discs were replaced 6,000 miles ago and the inside is clean, although the driver's seat appears to have had some sort of field bandage applied to it, implying repeated impacts from bony old backsides. The answer there would be to stick on a set of the cheapest possible viscose seat covers, the ones that spark and crackle off your trousers when you get in, partnered by a suitably minging faux-leather steering wheel cover in a contrasting primary colour. 
There may be precedent for cabin tat here as the only advisory on May's MOT test was 'front items removed from driver's view prior to test'. That could be old man dribble marks on the screen from a suction mount, but Shed very much prefers to think it was lime green furry dice or similar hanging from the rear-view mirror.