New Lamborghini Urus Smashes Pikes Peak Record
A new Lamborghini Urus will debut in a few days. The Italian company wanted to make a splash with the upcoming car. It did so by setting a new record at the Pikes Peak International Hillclimb.
Follow Double Apex on Facebook and Instagram, where we share more car content.
---
Buy now and take advantage of free delivery in South Africa on orders over R349.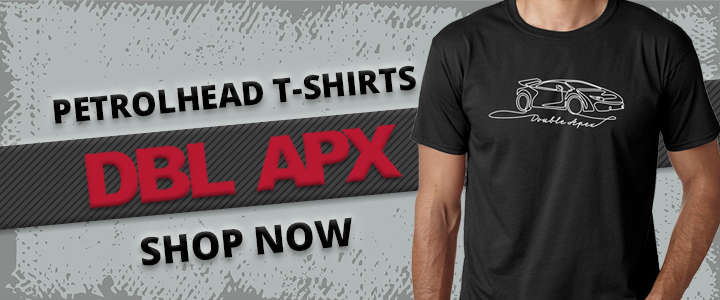 ---
Smashing the Record
In 2018 Bentley grabbed the SUV record at Pikes Peak (which we covered in this article). The British marque's Bentayga stopped the clocks at 10 min 49,902 sec. Lambo's new charge covered the 20 km and 156-corner course in 10 min 32,064 sec. 
Click here to read our Urus driving review.
The Urus' time is a new record for a production SUV at the famous mountain pass. Pirelli test driver Simone Faggioli was the man behind the wheel during this record-setting run. The new Lamborghini Urus is yet-to-be-revealed, hence the wrap.
Lamborghini will soon unveiled an off-road version of its Huracan as you can read here.
The record-breaking Urus had the standard twin-turbocharged V8 engine. It did, however, have the safety gear to comply with rules set out at Pikes Peak. Among the requisite items was a roll cage, a race seat with six-point harness and a fire extinguishing system.
The car is question was fitted with Pirelli P Zero Trofeo R semi-slick tyres. This adds fuel to the rumour that the next derivative is a higher-performance version. It is rumoured that it will either be referred to as Evo or ST-X.
In His Own Words
"The decision to test ourselves at Pikes Peak reflects the Lamborghini spirit of 'expect the unexpected', and demonstrates the outstanding performance of the new Urus model to be presented shortly," said Rouven Mohr, Automobili Lamborghini Chief Technical Officer. 
"Pikes Peak is the most famous hillclimb event in the world. As well as being extremely challenging for the car: the uneven track layout tests the chassis' balance; the significant altitude differences stress the powertrain; and the weather conditions can change very rapidly between start to finish."