Opus Tests Its New 880 HP Mercedes-AMG GT Black Series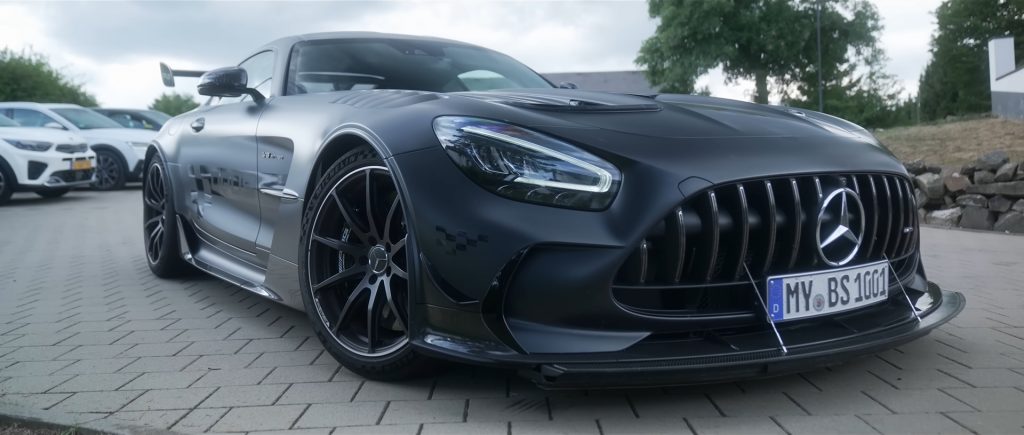 The Mercedes-AMG GT Black Series definitely gives off an aura of superiority whether on or off track. Throw in a good tuning package in it, and it definitely works more wonders.
If you're looking for a car that can really give you an adrenaline rush, then the Mercedes-AMG GT Black Series is definitely worth checking out. In its standard format, the auto is already packing a mean 4.0-liter twin-turbo V8 engine capable of 730 hp. However, Opus Automotive, formerly known as Renntech Europe, managed to squeeze more power from it to raise the stakes at an impressive 880 horsepower.
When tested in Nurburgring, the setup allowed the car to lap the circuit in just 6 minutes and 46 seconds. That's about 3 seconds slower than the official record set by none other than Mercedes-AMG in the place though. Regardless, it's still a very astonishing feat for a production car that is yet to be broken by its rivals in the niche.
It should be noted that Opus also has a 1,111 hp tune for the latest Black Series but it seems the tuner decided it was too much on the 'Ring. That really makes a lot of sense as that much power can be harder to maneuver through bends but it looks like the drivers in the video have gotten the hang of its less powerful version.
Opus is a bit mum on the complete details of its new tune for the Black Series, but in the trickle of information it provided, the company said that it includes a new exhaust system with new sport catalytic converters giving an extra 400 rpm to the vehicle's redline. As seen in the video, the configuration of the car's suspension has been modified and it's complemented by Michelin Pilot Sport Cup 2 R tires, too.
It's clear that the Opus Mercedes-AMG GT Black Series is a force to be reckoned with, and we can't wait to see what its thousand-horsepower version is capable of when it's finally released. We're sure that it'll be worth the wait!